Members Meeting | July 17 | 6-8PM | The Chapel
***Please note the date change!***

Join us for an evening to receive some exciting ministry updates from our Elders. There will also be an opportunity to ask questions.

Childcare will be available
The Power of the Word - Open call for Artwork | June 19th - July 17th | Fellowship Missionary
The written word, song lyrics, hand lettered art – there is power and beauty in these forms!

Calling all graphic designers, hand lettering artists, song writers and poets. Share your love of letters and lettering with the church family.
Use your words to create works that inspire, encourage and delight.

Submissions due to Becky Baker at the office by Sunday, July 17th.


Bike Trails @ FMC | Saturdays | 10AM - 12PM | Fellowship Missionary
Bring family and friends and help us build our bike trails, then join us for an enjoyable bike ride!

July: 9th & 23rd
August 6th & 20th

Questions contact: Rich 260.602.2328, Steve 260.387.9656 or Zach 260.224.0236
Friday Nites Live | July 8th, 22nd & August 5th | 7:30 - 9:30pm
Enjoy an evening of relaxation, desserts, live music and connection in the Courtyard! Friday Nites Live will take place on 3 separate Fridays:
July 8 - Hosted by The Planting
July 22 - Hosted by VBS**
Aug 5 - Hosted by Authentic Manhood
Evening festivities are from 7:30-9:30pm
This is an adult event - no children, please.
**Children involved in VBS may attend the July 22nd event.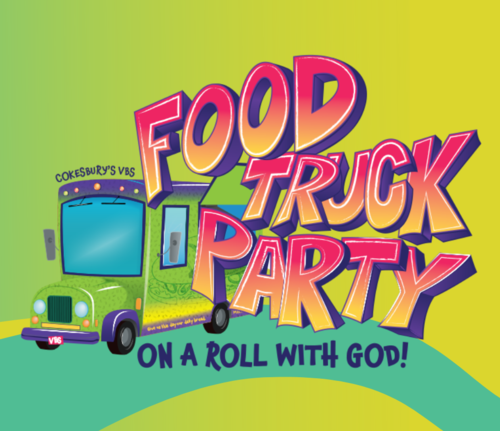 Vacation Bible School | July 18 - July 22 | 6 - 8PM
Ready to cook up some summer fun? Children in Pre-K thru 5th grade come join us in an interactive, energizing, Bible-based good time as you get on a roll with God. You Will discover how to turn to God in prayer and how you can join God in providing for the needs of others. $10 fee covers snacks and T-shirt.
Registration closes Monday, July 11th at 5pm. Register today:
fmc.church/VBS2022
Baptism & Picnic | August 21 3:00 - 7:00pm | Stillwater Retreat *
Come encourage those who are taking an important step in their discipleship by being baptized in Stillwater Pond, then stick around for the fun and food. It's a great opportunity to catch up with old friends and meet new ones! Bring a lawn chair or blanket and we'll provide the rest! We are in need of volunteers for parking, kitchen help and set up.
Schedule:
Activities begin at 3pm
BAPTISM BEGINS AT 4PM
Dinner immediately following
If you would like to be baptized at the picnic register at:
FMC.CHURCH/SUMMERBAPTISM
To volunteer to help at the picnic register at:
FMC.CHURCH/PICNICVOLUNTEERS
*Stillwater Retreat is located at
10001 Yoder Road, Yoder, IN 46798 *
Attendance | June 26, 2022
601 In-Person
287 Online
888 Total
Offering | (update next week)
Weekly Need: $38,905.73
Offering: $0
-$0